Wellness Festival
Lesvos Euphoria International Festival
Lesvos is a popular destination to yoga and alternative sport groups from all over the world from the early 1960s.
Lesvos is a place of unique beauty and energy that invites the guest to discover it. It is a green island of rich history and cultural heritage that has managed to remain unspoiled from mass tourism preserving its authenticity through the centuries. It is an island blessed with abundant biodiversity, water-lands, the petrified forest, natural hot springs, charming traditional stone-made villages and towns, medieval castles and picturesque little ports. Many are the island's friends who travel every year from around the globe to relive the explosion of senses that Lesvos has to offer. The guests can get some rest, loosen up and experience unique moments next to nature and the sea - within forests, sandy beaches and beautiful sunsets. It is an ideal place for complete relaxation. Here you can empty your mind of all negative thoughts, come in touch with your inner world and feel the spirituality and energy of the island.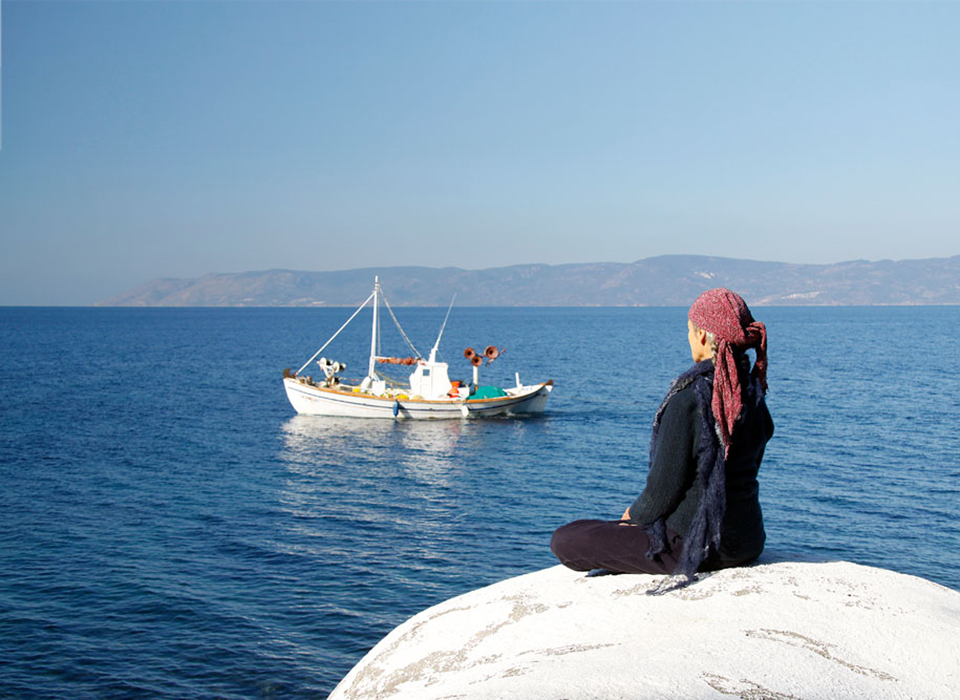 "Nowhere, in any other part of the world, can the Sun reign with the Moon in such harmony, nor can they share their majesty so fairly, than upon this land, where one day, and who can only know in what incredible times, which God playfully behaving, cut and blew away a plane-leaf as like, into the middle of the open Sea."
- Odysseus Elytis
Lesvos has been the birthplace of many great personalities of literature and the arts who shaped the island's outstanding cultural and intellectual tradition. Therefore, from antiquity to the present time, Lesvos has been a source of inspiration for writers, musicians, artists and philosophers such as Aristotle and Theofrastus, Terpander and Arion the lyrical player, Sappho, Alcaeus and Pittacus of Mytilene one of the seven sages of ancient Greece.
The 3rd Lesvos Euphoria International Festival will take place within this natural paradise on earth. The Festival invites all the disciples of wellness and alternative tourism and sports as well as anybody who wants to relax and invigorate themselves mentally and physically. It offers a great opportunity to "empty" the mind away from the intense everyday rhythm of city life.
During the Festival's four day course, many stations will be established in selected locations on the island where various events will take place with wellness as the main objective. Next to the sea, within olive groves, pine tree forests and traditional villages, in the backdrop of ancient ruins and incomparable sunsets and many other sincerely unique spots of this blessed island.
The island is blessed with an abundance of natural hot springs with therapeutic properties. The Euphoria Festival aims to highlight these natural springs of healing as well as the wellness treatments you may find at the various thermal springs on Lesvos.
Within these exquisite locations, the participants will have the chance to learn more about their physical and emotional health, to get to know their body and self through various techniques such as meditation, orthosomy, pilates, tai chi, mindfulness, therapeutic arts and other workshops.
It is a Festival with many events for locals and guests alike of all ages and experience with instructors and experts from all over the world within an ideal environment for exercise and mental uplifting aiming to unite us all in our vision and to explore and connect different cultures and ideas.
The Festival would not be complete without games and fun classes for children. Children will be able to express and manage their emotions through creative activities that combine music, play and exercise and will be able to develop their social intelligence strengthening their dynamism, flexibility and self concentration.
How to get here
You can check how to visit Lesvos and the International Lesvos Euphoria Festival
here
.
Ideas on where to stay
You can check
here
some ideas for where you can stay at during the International Lesvos Euphoria Festival.
Arrival Time to classes
Please arrive at least 15 minutes early to familiarize yourself with the location and for registration and attendance to be documented. Classes begin promptly & are subject to room capacity. If for some reason you may need to leave prior to the completion of the class, kindly do so in a quiet manner.
Appropriate Attire
Wear light weight clothing that moves with your body and is not bulky.
What to bring to class
Please bring your own yoga mat if you already own one. If not there are mats on site available use. We will also provide water on site. Please leave valuables and personal belongings at home. Ensure cell phones are turned off during class.
Personal health and safety
Each participant is responsible for their own well-being and health throughout the 2nd Lesvos Euphoria Festival program and the organizers and teachers assume no responsibility in relation to any health related issues .Each participant is also responsible for his or her own practices as well as for adapting or interrupting any practice that feels unfit for him / her and for informing the teacher on a continuous basis on matters relating to his / her health.