Maria Papida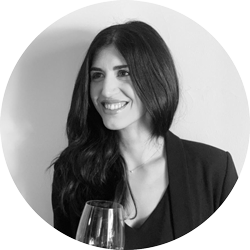 Maria was born and raised in Athens, though every summer she was strolling around Mythimna, her moms beloved hometown.
Her fascination with wine began as she started to realise what power lay within grapes; how they can produce such different wines and reflect their terroir. Studied winemaking in Athens and had a Master Degree in Wine Marketing in the region of Bordeaux. Her enthusiasm for wine communication led her to lead wine marketing projects and host wine tastings.
For the last 4 years she is a yoga lover and mindfulness seeker in every moment.
''Tasting a wine is a precious moment in which all of your senses are activated.''
Her triggering point: the moment when she ran into some papers about the mindful drinking movement, and a whole new world was there to explore!
Facts: Dog lover and unstoppable foodie!
Contact: mariapapida@winemarketing.gr